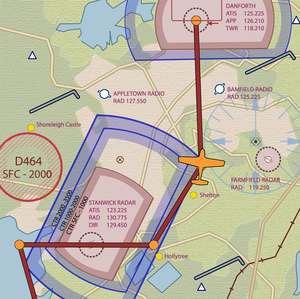 United Kingdom, VFR, PPL(A)
Module 4. Controlled Airspace
Available to Pre-Order
Author: Max Couch, Qualified Flight Instructor & Examiner


Its vitally important for the pilot to remain clear of controlled airspace, including CTZ, CTR, ATZ and MATZ. This dedicated to commercial traffic surround airports and upper airways.This module will explain how to plan and avoid or seek a clearance where one is permitted. A must for cross country fliers.
Notes:
After checkout you will receive an email with sign in details.
You can begin the module immediately.
This module is licensed for 12 months use by one individual.
Readability 5 Modules have been developed to supplement pilot training with qualified instructors. Readability 5 is NOT designed to be used in isolation as the only source of training.