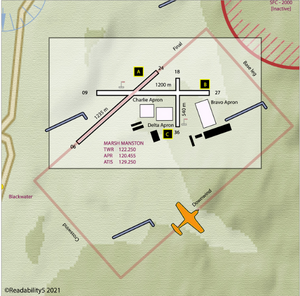 United Kingdom, VFR, PPL(A)
Module 2

Author: Max Couch, Qualified Flight Instructor & Examiner


First solo is the first major hurdle in a pilot's training, you are about to join a very special club…utilise this Readability 5 Module to familiarise yourself with the often fast moving RT to enable a smooth and safe circuit detail.
Once you have mastered circuit RT, practice returning home with regions…this module is designed to understand and visualise the varying ways to rejoin an aerodrome.
Notes:
After checkout you will receive an email with sign in details.
You can begin the module immediately.
This module is licensed for 12 months use by one individual.
Readability 5 Modules have been developed to supplement pilot training with qualified instructors. Readability 5 is NOT designed to be used in isolation as the only source of training.