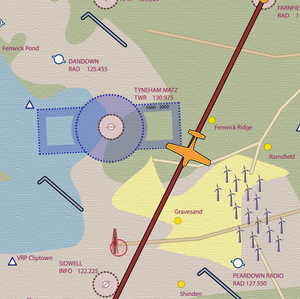 United Kingdom, VFR, PPL(A)
Module 7

Author: Max Couch, Flight Instructor & Examiner.


VHF Direction Finding (VDF) is a tool pilots can use if they are lost and are finding it difficult to locate their position on the map with the terrain below.
In this module we have crafted a situation where an under prepared flight experiencing a dramatic change in weather and visibility will result in the pilot continuing to push on with limited navigation aids demonstrating what the pilot in command can do to find their way back to an airfield.
Notes:
After checkout you will receive an email with sign in details.
You can begin the module immediately.
This module is licensed for 12 months use by one individual.
Readability 5 Modules have been developed to supplement pilot training with qualified instructors. Readability 5 is NOT designed to be used in isolation as the only source of training.