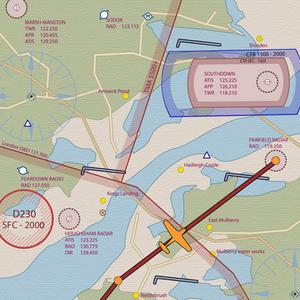 United Kingdom, VFR, PPL(A)
Module 4. Emergencies

Author: Max Couch, Qualified Flight Instructor & Examiner

In this module you are going to learn and practice how to deal with emergencies. An emergency in an aircraft is rare, but when it occurs it requires sound training and preparation.
The module will cover engine failure at height, crash drills an engine fire using using the established method.
Hopefully you may never have to use this knowledge, but aviation can be an unpredictable environment, so the good well trained and diligent pilot is always prepared.
Good luck and happy flying.
Notes:
After checkout you will receive an email with sign in details.
You can begin the module immediately.
This module is licensed for 12 months use by one individual.
Readability 5 Modules have been developed to supplement pilot training with qualified instructors. Readability 5 is NOT designed to be used in isolation as the only source of training.